Welcome to Leenane Hotel, Connemara
Leenane Hotel is located in the village of Leenane in Co Galway, Ireland – part of the Connemara region of Ireland.
Overlooking Killary Harbour, Ireland's only fjord, the Hotel enjoys what is perhaps one of the most scenic locations in Ireland.
The Leenane Hotel has played host to Kings and Mortals for the last three centuries and like all good things, has improved with age! Originally established as a Coaching Inn, the earliest records show that there has been an establishment in existence here since the 1790's. As you would expect, standards have come a long way since then but you will still find that the essential character of the Hotel and the surrounding area remains.
We pride ourselves in providing a warm welcome, the highest standards of hospitality and a fine dining experience.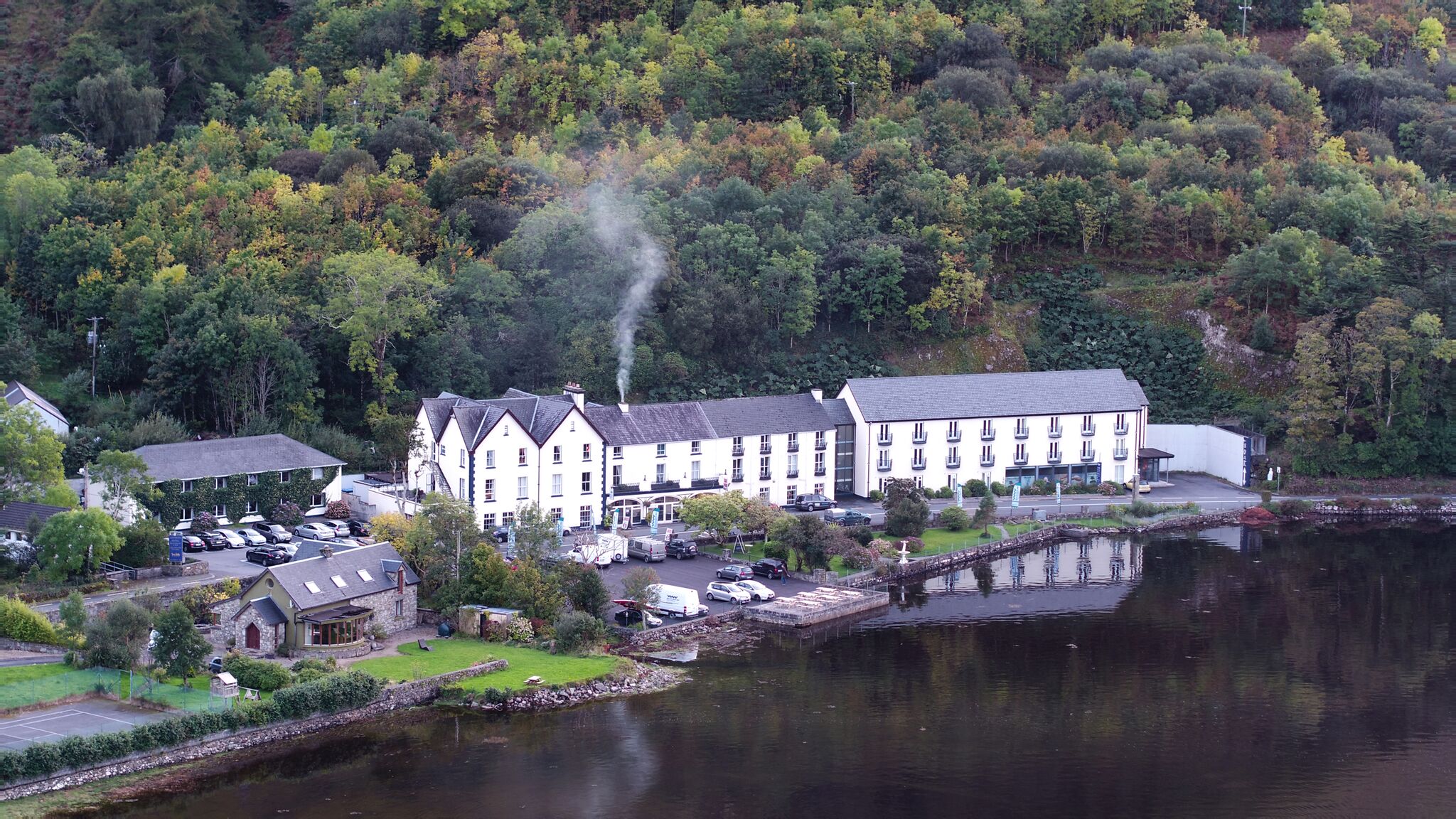 Very Good
The 1 and only. ☺ Everything ☹ Why is it only 3 star? May be its better to keep the secret within ourselves

Exceptional

Exceptional

Spectacular location ☺ Excellent food and comfortable lounge area to relax after dinner. A very peaceful hotel ☹ Nothing

Zalig hotel in prachtige natuur. Had hier een warm gevoel ☺Alles ! Ik heb hier genoten van de warme sfeer. De gezelligheid, de decoratie, het eten !!, het uitzicht !! , de kamer. We kregen een kamer met mooi uitzicht en bad. Het was koud buiten, maar overal was het lekker warm. Goed restaurant ! Gezellige bar. Spijtig dat ik weg moest ☹De verlichting in de badkamer
Exceptional

Very Good

so kind and accommodated our dogs ☺ cosy, warm and comfortable ☹ nothing
Very Good
Autumn break We stayed here for one night in September and had dinner here.it is a wonderful hotel with stunning views from the rooms over looking killary fjord at sunset.dinner was beautiful and service was extremely fast, good breakfast with plenty to choose from nice bar and large library to relax in after words for a few drinks. Rooms were comfortable and clean . the hotel is very reasonable priced and we are looking forward to going back 2023 for a few days this time and take in the magnificent scenery on a few days trips.
Excellent Stay Two nights stay. A traditional hotel, a welcome change from modern, vanilla hotels. Large room overlooking fjord. Marvellous view. The meals were generously portioned and very tasty. Must be expensive to keep on top of repairs etc and costly to heat but bathroom was newly refitted. Large residents lounge with log fire, that was difficult to get very warm.The bed, breakfast, evening meal package was good value. Would definitely return
A fantastic getaway Seriously one of the most beautiful places we have ever been. The hotel is in a stunning and quiet location. The staff are incredibly friendly. The room was large, with a comfortable bed, a lovely bathroom and a great balcony with the most amazing view out across the fjord. The breakfast was excellent every morning and we ate dinner there twice. We would recommend this place to anyone who wants to escape to the magical surroundings this hotel has to offer.
A hidden gem. Top class service Went with a group of ladies. I can't fault this hotel. From start to finish we were looked after. The meal was absolutely fabulous well done to the chef veg was gorgeous I had the trout unreal. This hotel is very quiet and secluded. An ideal location for a get together for family /work party. Breakfast I was amazed the waiter got every order spot on and 2 deliver ever order all so different in top speed and all piping hot and delicious. We will definitely be back again next year. Thank you to all at Leenane Hote.
Great Stay With Dog! A very happy and laid back stay from start to finish. Best value I've seen in a long time in a Irish hotel, no extra charge for pet either!!Pet allocated room had separate door to outside in room making it easy to bring doggy out .Had dinner both nights and menu had lots of variety and same great value! Breakfast was from menu which I didn't expect, cooked fresh. Very easy hotel to hang out as a solo traveller.Lovely atmosphere here and old world character in bar and lounge, I hope it doesn't change that.Only regret I wasn't staying longer.
Midweek stay, 1 couple and 1 dog Very friendly staff and dogs are welcome in the comfortable residents lounge. There are dog friendly rooms too. Spotlessly clean throughout and excellent food in the restaurant and in the bar, although the portions are large. Plenty of car parking and very close to the village.
Lovely welcoming Hotel. We stayed in the Leenane Hotel on our way around Connemara. It was a lovely experience and we were welcomed by a very polite Man on reception. Our room was spacious and spotless and the bed very comfortable.We had a delicious meal of baked trout followed by apple crumble and ice cream. The staff were very helpful and there was traditional music in the lounge for whoever wanted it. Breakfast was very good with a variety of dishes and the fry was excellent. We had a lovely view from our room over the mountains and sea.. This Hotel has been here for years and has been completely upgraded a few times. The price is so reasonable that you'd have to go there. It's a great place to tour around Connemara from. We will definitely be back and Thankyou to everybody especially the nice receptionist who posted my bank card on to me after leaving it on the visitors book.
Lovely couples weekend. Weather was kind the first day and we went on the boat down the fjord. Highly recommend this trip. Very Excellent location. Had spacious room with sea view and small balcony. Bathroom has both shower and bath. Wonderful staff, so helpful and attentive. Fabulous food with prompt service. Highly recommend the lamb shank and fish n chips!! Breakfast was varied, hot and cold.