Welcome to Leenane Hotel, Connemara
Leenane Hotel is located in the village of Leenane in Co Galway, Ireland – part of the Connemara region of Ireland.
Overlooking Killary Harbour, Ireland's only fjord, the Hotel enjoys what is perhaps one of the most scenic locations in Ireland.
The Leenane Hotel has played host to Kings and Mortals for the last three centuries and like all good things, has improved with age! Originally established as a Coaching Inn, the earliest records show that there has been an establishment in existence here since the 1790's. As you would expect, standards have come a long way since then but you will still find that the essential character of the Hotel and the surrounding area remains.
We pride ourselves in providing a warm welcome, the highest standards of hospitality and a fine dining experience.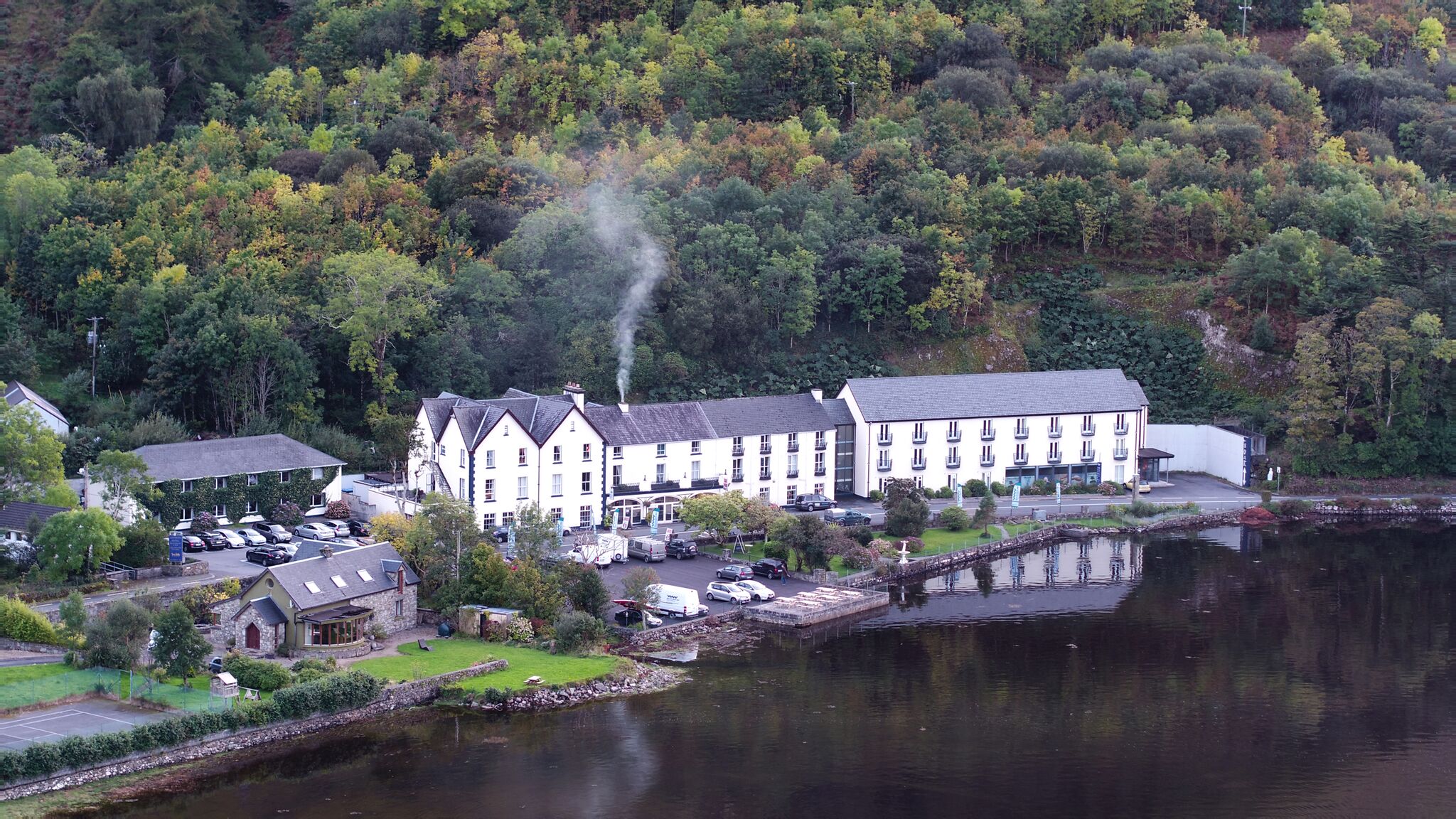 Countrylifemystyle
2023-12-03
Exceptional
Exceptional

we loved the homliness of the hotel the friendliness of the staff and the lovely food. we will be ba ☺ Absolutely perfect. What a lovely and well presented breakfast cooked to perfection and served with a smile
Wonderful ☺ The guy at reception was so kind and friendly and let us check in earlier. The view was wonderful. ☹ The noise outside the door of our room but that's not the hotels fault.
Very Good

Perfetto ☺Struttura meravigliosa, ben curata e dotata di ogni servizio. Camera ampia e confortevole. Ristorante a buon prezzo e cucina di alto livello Colazione abbondante e gustosa, sia continentale che irish

Wonderful

Very Good ☺ Staying in Leenane Hotel was a lovely experience all round. The staff were welcoming and friendly, the food was plain though good, the room was comfortable and clean. The view was out of this world ☹ All good.

☺Tout était parfait ! Très bon petit déjeuner. Dîner excellent. Et qu'elle ambiance sympathique !
Exceptional
What a Location This was the view from my balcony this morning, after a great night out with friends for a meal at the Leenane Hotel, Connemara, County Galway last night. We had a lovely meal, and a good laugh at the most homely Hotel in the country. Everything was just spot on, very enjoyable indeed. The accommodation package including breakfast, won't be beaten anywhere in the country, and that's for sure. I was sorry I couldn't stay at least three nights. If you want peace and quiet, and to just do nothing only eat sleep and relax for a few days, this is the place for you. Honestly, I think I gasped at the great value for money when given the price over the phone. I know from visits to this area that this hotel gets a huge percentage of return custom, and that tells a story in itself. After last night I really know firsthand why this is. I can't wait to go back again. The bus picks up in the village of Leenane for Westport or Clifden, so a little day trip to either town should definitely also be considered. Enjoy. 😏
Sightseeing holiday and in need of TLC. Superb Everything.... from check in to departure its truly a comfortable and enjoyable hotel, the updated walk in showers are a lovely touch. The food all freshly cooked. Steaks and Fish are faultless, breakfast makes a great start to the day. Highly recommended.
Lovely Lunch at the Leenane Hotel We only had lunch at this wonderful hotel and the food was a sheer delight in every bite if not every spoonful of soup/chowder that we had. The staff serving us were excellently exceptionally friendly and service oriented and simply couldn't do enough for us. The bread was so delicious that we had to be reassured it was not cake we were eating and my partner hopes the recipe will be shared. Another plus was we sat in the window and could see the world go by. An excellent afternoon of food and a great reunion spot for old and new friends alike.
In Love with the Leenane Hotel How do I describe this hotel? Quiet, classy country chic with Mother Nature's views waiting for you. We booked this while driving along. The manager was in the process of calling us before the kitchen closed, when we hobbled in, cranky, tired and so hungry. Considerate. Thank you. We were fortunate to make it there for dinner. Oh, what a dinner! The breakfast was phenomenal! We are still talking about it. Give the chef a hug! The rooms were great, some might say a little outdated, but I love outdated and quiet, like me. The ambiance of this hotel is priceless just like the lake across from the hotel. The staff was wonderful. This was a priceless gem to have found. Perfection.
Stunning location for this beautiful traditional Connemara hotel We spent a couple of nights in Connemara in this lovely authentic hotel. The location was stunning overlooking a fjord and we were blessed with beautiful weather. Could not fault the hotel, all of the staff were helpful and welcoming . The good in the red was plentiful and excellent. I would love to return one day
The perfect escape I happily returned to this hotel and even though I didn't think it was possible to love it anymore they proved me wrong. There is always a warm welcome at this hotel. We had a lovely balcony room with beautiful views. The beds were comfy and the room had everything we needed. There was a great WiFi connection not that I really used it that much as this hotel is were you go to escape the world and switch off for awhile. Go drink coffee by the fire and read a good book instead of looking at your phone. You'll find yourself meeting new people and if your lucky some delightful dogs. The food here is of a very high standard. I always appreciate being looked after so well with vegan options. The worst thing about this hotel is when the time comes when you have to leave. Can't wait to return again
Best food Visited this place ad hoc and got the most amazing food and value for money that anyone would ask for. I can still taste 😋 the flavours. Warm friendly atmosphere and lovely staff. Looking forward to visiting very soon again Would highly recommend to anyone 👌 Caroline Dyer
A welcoming hotel We stayed for one night as a family group of 4. The staff were welcoming, friendly, kind and helpful. I was impressed with the room as well. Spacious, clean and inviting. The views out onto the fjord are breathtaking.
10 out of 10 hotel We stayed last Saturday. This place is outstanding. Reception staff, bar staff, housekeeping all top class. The room was very big with a marvelous view of Killarry lake bathroom very big with bath and shower. Spotless clean. Very reasonable price for both food and stay. Evening meal excellent service and food in the small bar. Great breakfast variety and everything fresh. The location is sublime. We will definitely be back soon. Big thanks to hotel for a really fantastic experience.
Stunning Leanne Just had a lovely visit to hotel Leanne , a beautiful hotel in the most idilic setting …the rooms though small ,were spotless , comfortable ,and with the most beautiful views …we ate in the restaurant and the food was excellent…fresh , tasty n hot …thanks folks we will be back …