Welcome to Leenane Hotel, Connemara
Leenane Hotel is located in the village of Leenane in Co Galway, Ireland – part of the Connemara region of Ireland.
Overlooking Killary Harbour, Ireland's only fjord, the Hotel enjoys what is perhaps one of the most scenic locations in Ireland.
The Leenane Hotel has played host to Kings and Mortals for the last three centuries and like all good things, has improved with age! Originally established as a Coaching Inn, the earliest records show that there has been an establishment in existence here since the 1790's. As you would expect, standards have come a long way since then but you will still find that the essential character of the Hotel and the surrounding area remains.
We pride ourselves in providing a warm welcome, the highest standards of hospitality and a fine dining experience.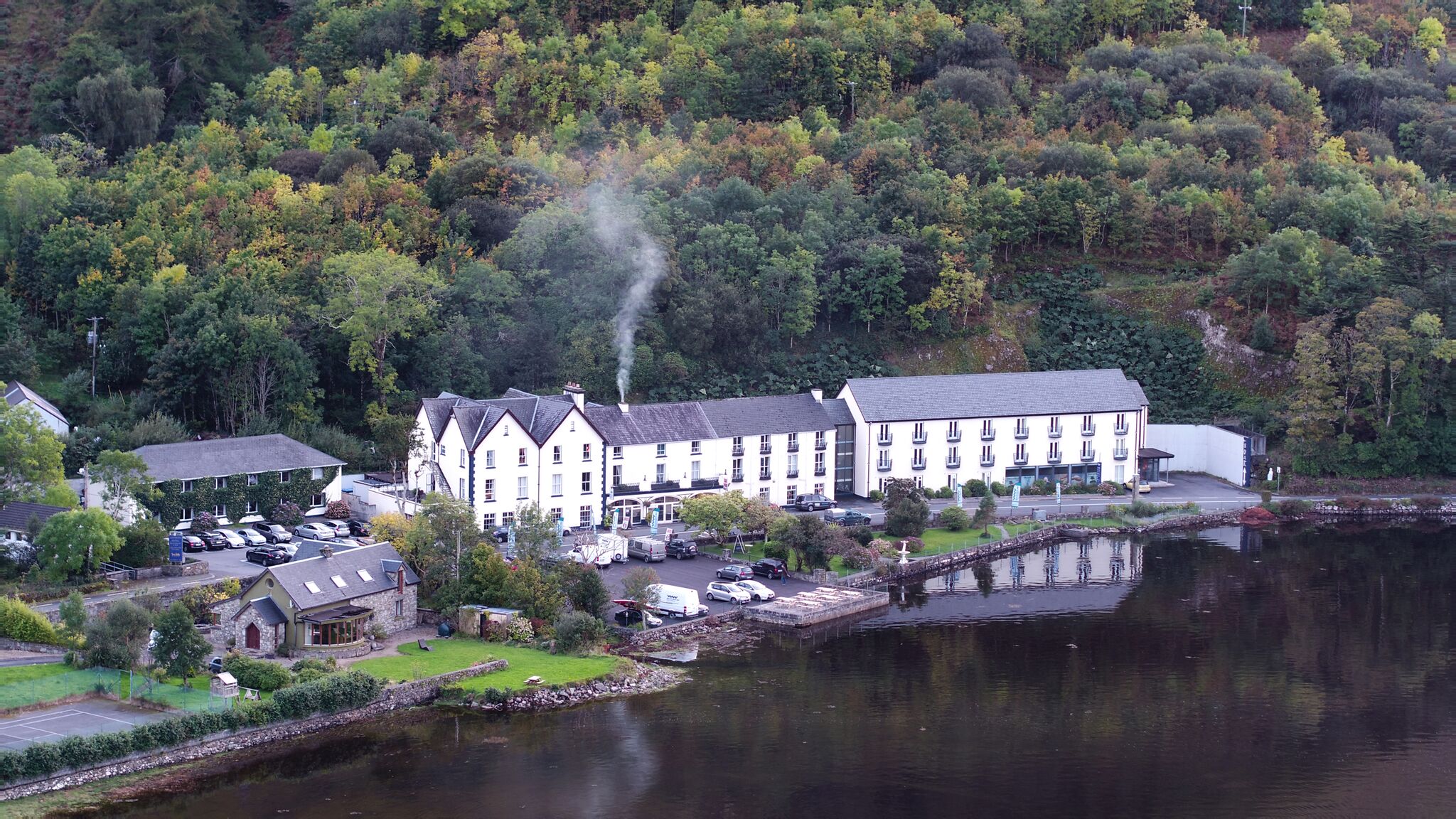 ☺Sehr schöner Ausblick, gute Betten, freundlicher Empfang, Frühstück mit Auswahl.
Wonderful
Amazing value ☺ A great welcome, amazing food and very attentive staff

Exceptional

☺Alles! -sehr gemütliche und entspannte Atmosphere im Hotel. - Live Musik an einem Abend. Offene Feuer in der großen Lounge. Üppiges Frühstück. Super Preis Leistungs Verhältnis. Der Ausblick aus dem Schlafzimmerfenster war wunderschön. Freundliches und hilfsbereites Personal. ☹Nichts. Wir kommen wieder!

Exceptional

Exceptional
Very Good

Wonderful
Wonderful
Midweek stay, 1 couple and 1 dog Very friendly staff and dogs are welcome in the comfortable residents lounge. There are dog friendly rooms too. Spotlessly clean throughout and excellent food in the restaurant and in the bar, although the portions are large. Plenty of car parking and very close to the village.
Lovely welcoming Hotel. We stayed in the Leenane Hotel on our way around Connemara. It was a lovely experience and we were welcomed by a very polite Man on reception. Our room was spacious and spotless and the bed very comfortable.We had a delicious meal of baked trout followed by apple crumble and ice cream. The staff were very helpful and there was traditional music in the lounge for whoever wanted it. Breakfast was very good with a variety of dishes and the fry was excellent. We had a lovely view from our room over the mountains and sea.. This Hotel has been here for years and has been completely upgraded a few times. The price is so reasonable that you'd have to go there. It's a great place to tour around Connemara from. We will definitely be back and Thankyou to everybody especially the nice receptionist who posted my bank card on to me after leaving it on the visitors book.
Lovely couples weekend. Weather was kind the first day and we went on the boat down the fjord. Highly recommend this trip. Very Excellent location. Had spacious room with sea view and small balcony. Bathroom has both shower and bath. Wonderful staff, so helpful and attentive. Fabulous food with prompt service. Highly recommend the lamb shank and fish n chips!! Breakfast was varied, hot and cold.
One of the best This is a wonderful hotel. Sure it's a mixture of old and new- some bits a little tired like my bedroom (but comfortable) and some new like my bathroom. 3* perhaps but really better- newspapers available in the morning etc. Spacious lounge and dining areas, friendly bar. We were a large group but were given very prompt and personal attention at all times. Both the breakfasts and dinners were varied and excellent (repetitive vegetables excepted perhaps).A huge thank you to the staff- attentive, helpful and good humoured at all times. A small example of care- they went to huge (and intelligent) efforts to identify the owner of a lost phone and return it to him. Easy-access WiFi.Finally, the value- €239 for three nights B&B and excellent dinners. B&B and going out to dinner would cost more and few if any comparable hotels could match thisNo wonder, in comparison to many businesses nearby and around the country, it was full of happy people!
strainseir-eire
2022-10-01
Really great Very nice food in beautiful surroundings.Staff were obliging and very accommodating as we showed up randomly for food. Had the striploin steak and salmon and both of us were pleasantly surprised for all the right reasons.Don't usually write reviews but wanted to write to ensure others knew!
hilarymcmenamin
2022-10-01
A little Gem We really enjoyed our stay at this hotel, we book a deluxe room with balcony which had a view of Killary Harbour. The room was very spacious , clean, with both shower and bath, we also had tea making facilities. Management and staff could not have been more helpful, everyone was so relaxed, I could see why people returned again and again to the hotel, from breakfast to evening meal the food gets 10 out of 10. Leenane Hotel definitely has The X Factor.
Amazing location We had a three night stay (64 people in total) with our motorcycle club and from my initial contact with the hotel and up to the time we left nothing was a problem. The staff are so pleasant and helpful. You will travel far and wide to get such fine food, the evening meals we had were of a high standard and for a large group it was served quickly each evening. The breakfast was also first class, I would say the standard of the food would match any 5 star hotel. The room I had was in the annex, great views, it was spacious, warm and comfortable and I could not find fault with it.There is a large lounge to sit and relax in with an open fire, just savor the smell of burning turf, no television blaring in the corner, just relax and enjoy the atmosphere Do I recommend this hotel, yes, will I stay here again, yes.
Warm welcome and great service We had a terrific four nights in this hotel celebrating a long friendship with family and friends. Everything was top rate with very comfortable rooms - we were fortunate to have a view over the fjord. We enjoyed two excellent dinners and live music in the main reception. For people wanting to explore Connemara it makes a welcoming base