Welcome to Leenane Hotel, Connemara
Leenane Hotel is located in the village of Leenane in Co Galway, Ireland – part of the Connemara region of Ireland.
Overlooking Killary Harbour, Ireland's only fjord, the Hotel enjoys what is perhaps one of the most scenic locations in Ireland.
The Leenane Hotel has played host to Kings and Mortals for the last three centuries and like all good things, has improved with age! Originally established as a Coaching Inn, the earliest records show that there has been an establishment in existence here since the 1790's. As you would expect, standards have come a long way since then but you will still find that the essential character of the Hotel and the surrounding area remains.
We pride ourselves in providing a warm welcome, the highest standards of hospitality and a fine dining experience.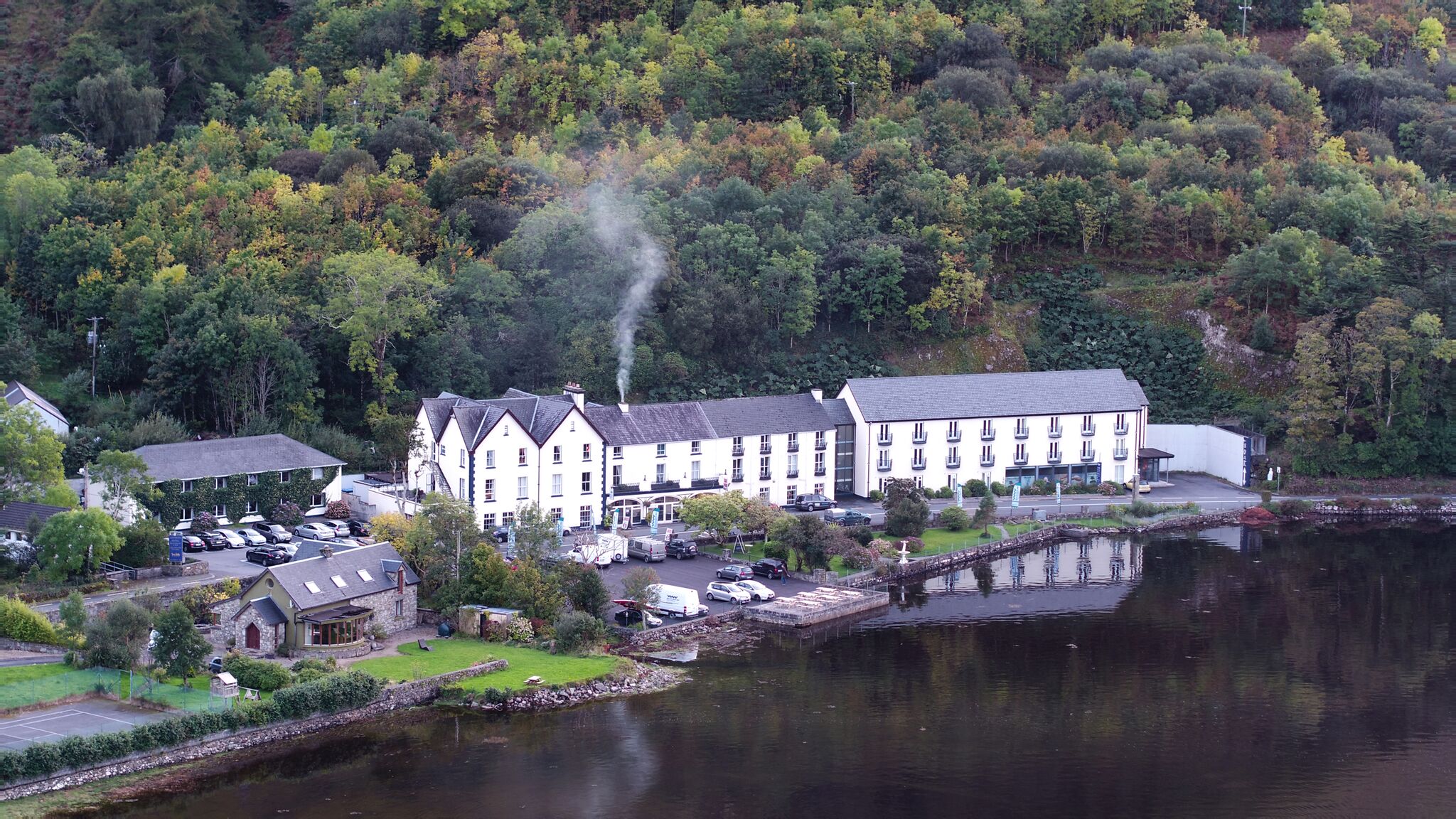 Very good
Exceptional
Grand Fjord stay in Connemara ☺ Great view of Fjord from room and also great views from restaurant; friendly and efficient staff; very good value for money in exceptional location ☹ Nothing

Superb
Fafalamirabelle
2023-04-23
☺Vue de la chambre imprenable. Restaurant excellent. Hôtel vraiment sympa. ☹.
a faire ☺emplacement idéal face au lac bon repas et pas cher
Prefect retreat love this hotel next time seaweed & treatment ☺ Atmosphere, service ☹ More vegetarian options lunch , dinner menu

Very good ☺ Great food and service ☹ Great band first night then guest's singing the other two nights and they were awful so depressing very disappointed.

Escape to refreshing leenane. ☺ Lovely seaview room in a relaxing location. ☹ No faults.all ok.

Globalement satisfait ☺Situation idéale. Excellents repas et petit déjeuner. Bon accueil. ☹La vue de notre chambre. L'odeur de cuisine dans la salle de bain.
Fab stay, unbelievable value. Stayed 3 nights dinner b & b package in sea view room with small balcony.Talk about a room with a view! Waking up to that scenery was magical. Room was good sized and had all amenities expected. Ironing board available on request.Food from breakfast to dinner was served freshly cooked and tasty. Great choice for dinner with 4 course menu, al a carte menu also available in dining room which we chose from one night (nice steak). Service was prompt and very efficient.Hotel common area is lovely old world style with very comfortable lounge and open fire place, fab winding stairs to bedrooms. Very comfortable and friendly ambiance throughout the hotel.Many thanks to Jonathan and all staff for making our stay fantastic. Value wise this Hotel is hard to beat. Pint Guinness less than €5 ! Just booked 4 nights in September can't wait to return.PS special mention for the band who played on Saturday night, great entertainment.
Fabulous visit! Had a lovely bank holiday break at The Leenane Hotel. Have visited several times now,and it never dissapoints. Food is fabulous and the staff make the stay unforgettable. Plus beautiful scenery from our room. Will be back with the family in 2025. Can't wait!
The Leenane never disappoints This is our second visit to the Leenane and it will not be our last. We have travelled all over Europe and this has to be one of the best Hotel experience stays we have had. Recently refurbished it was lovely. The staff were so friendly and welcoming . Nothing was too much trouble to make our stay so inviting. Thank you all at Leenane. We will see you again.
Best value and service in connemara Hotel had just opened for the season and was full already. Great welcome, friendliness from all staff. Great food options and value for money. Views amazing, rooms clean and warm. Restaurant had a great selection on offer and portion sizes just what you need after long day hiking. Pricing was spot on with everything, room rate, food and beverage. First place on our trip that was genuine value for money.
Stunning views and lovely rooms. Location is incredible with exceptional views over the mountains and fjord. Friendly staff, from bar to reception and dining. Sea view rooms have very comfy beds and the rooms are clean. Food is plentiful although breakfast scrambled eggs are microwave cooked and not tasty. The bar would benefit greatly from having local Galway or Mayo craft beer. Its weird being in an Irish bar with San Miguel, Heineken and Becks taps when local micro breweries are 50 miles away. Support local breweries!
Markus and Armin
2023-01-17
Nice hotel at Killary Fjord Decent hotel with a very friendly manager. Bike friendly. Room was nice and tidy. There was a big lobby with a huge fireplace, comfy couches and across the hall there was an excellent bar with good food and drinks. Nice place to relax and chat. The view from the room was awsome (Killary Fjord).
Autumn break We stayed here for one night in September and had dinner here.it is a wonderful hotel with stunning views from the rooms over looking killary fjord at sunset.dinner was beautiful and service was extremely fast, good breakfast with plenty to choose from nice bar and large library to relax in after words for a few drinks. Rooms were comfortable and clean . the hotel is very reasonable priced and we are looking forward to going back 2023 for a few days this time and take in the magnificent scenery on a few days trips.
Excellent Stay Two nights stay. A traditional hotel, a welcome change from modern, vanilla hotels. Large room overlooking fjord. Marvellous view. The meals were generously portioned and very tasty. Must be expensive to keep on top of repairs etc and costly to heat but bathroom was newly refitted. Large residents lounge with log fire, that was difficult to get very warm.The bed, breakfast, evening meal package was good value. Would definitely return
A fantastic getaway Seriously one of the most beautiful places we have ever been. The hotel is in a stunning and quiet location. The staff are incredibly friendly. The room was large, with a comfortable bed, a lovely bathroom and a great balcony with the most amazing view out across the fjord. The breakfast was excellent every morning and we ate dinner there twice. We would recommend this place to anyone who wants to escape to the magical surroundings this hotel has to offer.